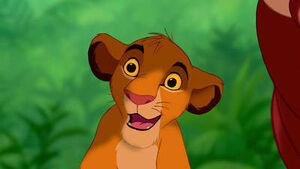 Simba is the titular protagonist of The Lion King and The Lion King II: Simba's Pride.
Counterparts (Young Version)
Counterparts (Adult Version)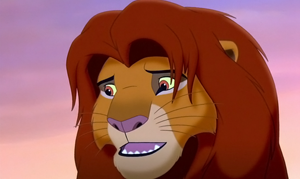 Thomas (Thomas the Tank Engine and Friends)
Ten Cents (TUGS/Salty's Lighthouse)
Orson Pig (Garfield and Friends)
Buster Bunny (Tiny Toon Adventures)
Raichu (Pokemon)
Angemon (Digimon)
Big Bird (Sesame Street)
Leonardo (Teenage Mutant Ninja Turtles)
Jin Kazama (Tekken)
Gallery
Ad blocker interference detected!
Wikia is a free-to-use site that makes money from advertising. We have a modified experience for viewers using ad blockers

Wikia is not accessible if you've made further modifications. Remove the custom ad blocker rule(s) and the page will load as expected.