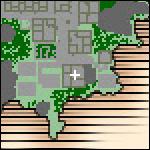 Skylane 3 guildhall is located in the extreme southeast of Edron, just above the Edron rotcaves. It is presently owned by Kel-Thuzad, who pays the rent of 17315 gold per month for his guild, Monarch. There are 18 beds in this guildhall, and it has a size of 347 square meters.
Ad blocker interference detected!
Wikia is a free-to-use site that makes money from advertising. We have a modified experience for viewers using ad blockers

Wikia is not accessible if you've made further modifications. Remove the custom ad blocker rule(s) and the page will load as expected.