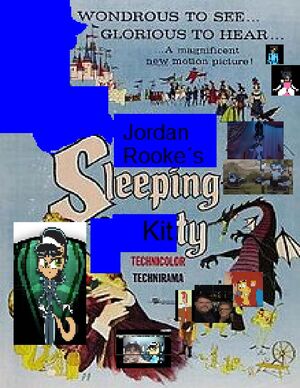 MichaelCarterClassic's version of Sleeping Beauty. Note: The audio was taken from the 1951 Disney version of Sleeping Beauty.
Cast
Kitty Katswell as Princess Aurora
The Cat in the Hat as Prince Phillip
Alex the Lion as King Hubert
Leo Lionheart as King Stephen
Mrs. Katswell as The Queen
Dawn Bollen as Merrywhether
Mrs. Rooke as Fluna
Mrs. Bollen as Flora
Mushu as Lackey
Pegasus as Samson
The Hawk as Dabio the Crow
Panthy as Maleficent
Singe the Dragon as Dragon Maleficent
Jordan Rooke as Narrator
Ad blocker interference detected!
Wikia is a free-to-use site that makes money from advertising. We have a modified experience for viewers using ad blockers

Wikia is not accessible if you've made further modifications. Remove the custom ad blocker rule(s) and the page will load as expected.