Here's what DreamWorks Classics should have done for The Madagacar Penguins in a Christmas Caper DVD.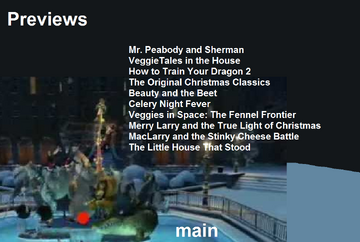 Mr. Peabody and Sherman trailer
VeggieTales in the House trailer
How to Train Your Dragon 2 trailer
The Original Christmas Classics trailer
VeggieTales: Beauty and the Beet trailer
VeggieTales: Celery Night Fever trailer
VeggieTales: Veggies in Space: The Fennel Frontier trailer
VeggieTales: Merry Larry and the True Light of Christmas trailer
VeggieTales: MacLarry and the Stinky Cheese Battle trailer
VeggieTales: The Little House That Stood trailer
Ad blocker interference detected!
Wikia is a free-to-use site that makes money from advertising. We have a modified experience for viewers using ad blockers

Wikia is not accessible if you've made further modifications. Remove the custom ad blocker rule(s) and the page will load as expected.