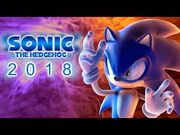 Sonic the Hedgehog: The Movie is a upcoming live-action/CGI-animated hybrid produced by Sony Pictures, Columbia Pictures Corporation, Marza Animation Planet and Original Film, The movie was based on the videogame of the same name by SEGA and slated for a 2018 release.
Parodies (You may add parodies. But, do NOT delete any!)
Ad blocker interference detected!
Wikia is a free-to-use site that makes money from advertising. We have a modified experience for viewers using ad blockers

Wikia is not accessible if you've made further modifications. Remove the custom ad blocker rule(s) and the page will load as expected.