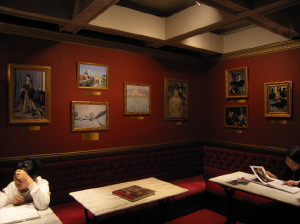 ---
Concentração, estudo, ajudas, um local mais confortável pra dormir? Venha para a sala de estudos da Sphinx! Com quadros, um tapete lindíssimo da própria Lys, livros, um sofá macio, mesas certas para o estudo... além de uma passagem secreta para a piscina subterrânea.
Página Inicial | Estrutura | Mansão Sphinx | Sphinx

Ad blocker interference detected!
Wikia is a free-to-use site that makes money from advertising. We have a modified experience for viewers using ad blockers

Wikia is not accessible if you've made further modifications. Remove the custom ad blocker rule(s) and the page will load as expected.