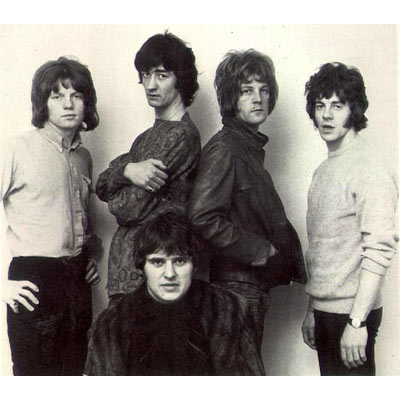 "Spooky Tooth" были одним из лучших коллективов лейбла "Island Records", несмотря на то, что им так и не удалось пробиться в верхний эшелон рок-иерархии конца 60-х – начала 70-х годов. Из-за сильной насыщенности звучанием "Хаммонда" "Spooky Tooth" зачастую сравнивали с их коллегами по лейблу "Traffic".
дискография
1968 - Its All About
1969 - Spooky Two
1970 - Ceremony (with Pierre Henry)
1970 - The Last Puff
1971 - Tobacco Road (=It's All About)
1973 - Witness
1974 - The Mirror
1999 - Cross Purpose
2000 - Comic Violence
2001 - BBC Sessions
2007 - Nomad Poets (DVD)
Ad blocker interference detected!
Wikia is a free-to-use site that makes money from advertising. We have a modified experience for viewers using ad blockers

Wikia is not accessible if you've made further modifications. Remove the custom ad blocker rule(s) and the page will load as expected.