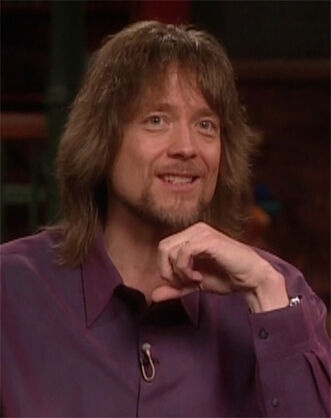 Steve Whitmire
(born September 24, 1959) is an American Writer and Puppeteer. He is most notable for doing the voice of Kermit the Frog and Ernie after
Jim Henson
's death and
Beaker
after
Richard Hunt
's.
Puppeteer Credits
The Muppet Show:
Rizzo the Rat
Foo Foo
Lips
Sesame Street:
Fraggle Rock:
Wemberly Fraggle
Sprocket
The Muppets (film):
Kermit the Frog
Beaker
Statler
Rizzo the Rat
Link Hogthrob
The Newsman
Lips
Ad blocker interference detected!
Wikia is a free-to-use site that makes money from advertising. We have a modified experience for viewers using ad blockers

Wikia is not accessible if you've made further modifications. Remove the custom ad blocker rule(s) and the page will load as expected.