Stuart Little is a 1999 live-action film, based on the novel of the same name by E.B. White. It combines live-action and computer animation. The screenplay was co-written by M. Night Shyamalan and Greg Brooker, with uncredited script doctoring by David O. Russell and Billy Ray. The plot of the film bears little resemblance to that of the E. B. White book; only some of the characters and one or two minor plot elements are the same. The film's sequel more closely resembles the original novel.
Michael J. Fox is the voice of Stuart Little. Geena Davis and Hugh Laurie star as Eleanor and Frederick Little, with Jonathan Lipnicki as Stuart's big brotherGeorge Little and Nathan Lane as the voice of the family cat Snowbell. The film was released on December 17, 1999 by Columbia Pictures. It received an Academy Award nomination for Best Visual Effects.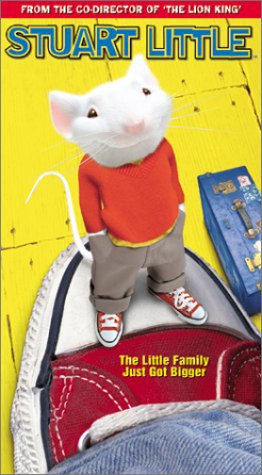 Parodies
Ad blocker interference detected!
Wikia is a free-to-use site that makes money from advertising. We have a modified experience for viewers using ad blockers

Wikia is not accessible if you've made further modifications. Remove the custom ad blocker rule(s) and the page will load as expected.