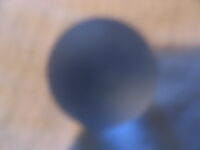 Suuri Zamor on mahtava esine. Sillä pystyy luomaan Zamor kuulia tyhjästä.
Suuren Zamorin vartija
vartioi tätä Zamoria tuhoutuneessa
Kenkä kyläss
ä, kunnes
Matoran Hordika
,
Mataiti
,
Kauhkahu
,
Pakri
ja
Miira
löysivät hänet ja taistelivat häntä vastaan saadakseen Zamorin. He epäonnistuivat, kun vartija teleporttasi itsensä
Henkan
luokse.
Tällä hetkellä Suuri Zamor on Henkalla, mutta se on mutatoitunut Bio-Maan mutatoivien vesien takia.
Ad blocker interference detected!
Wikia is a free-to-use site that makes money from advertising. We have a modified experience for viewers using ad blockers

Wikia is not accessible if you've made further modifications. Remove the custom ad blocker rule(s) and the page will load as expected.