Taharka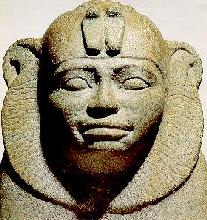 Taharka, (also known as Tirharka, Taharqa) Was the fourth pharaoh of the Nubian XXV dynasty in Egypt and considered the greatest ruler of that dynasty. He succeeded his brother Shebitqo...
Taharka's Life
About his life
Taharka's Rule and Achievements
Taharka's rule...building achievements...
Temples & Monuments
Karnak, Nubia, etc.
Assyrian Invasion
Esarhaddon...Biblical mention...
End of Reign
Key Archaeological Finds
Bibliography