Ad blocker interference detected!
Wikia is a free-to-use site that makes money from advertising. We have a modified experience for viewers using ad blockers

Wikia is not accessible if you've made further modifications. Remove the custom ad blocker rule(s) and the page will load as expected.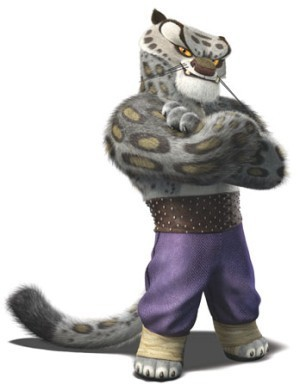 Tai Lung
was the main antagonist of the Dreamworks film,
Kung Fu Panda
. He was defeated by Po at the end of the film.
In Kung Fu Panda: Legends of Awesomeness, he is revealed to be the uncle of Peng.
Voice Actors
Counterparts
Vegeta (Dragon Ball Z)
Dennis (Spongebob Squarepants)
Heihachi Mishima (Tekken)
Harold's Dad (The Magic Tapdance Shoes)
Kong the Gorilla (King Kong/Kenny and the Lost World)
D-Rex (Jurassic World)
Spinosaurus (Jurassic Park 3)
Marshmallow (Frozen (2013))
Yokai (Big Hero 6 (2014))
Kahmunrah (Night at the Museum 2)