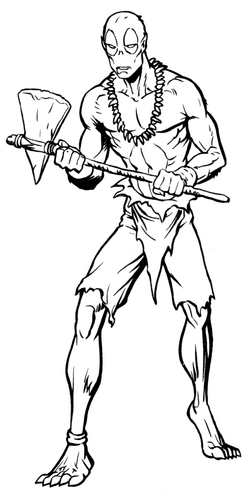 The Takrit are a race of small, fur-covered humanoids native Tak. They are slim humanoids with downy grey fur. Their eyes are sunk deep into their skulls. They wear rudimentary clothing, and have a limited ability to create weapons. Their level of technology is low, but they seem to have some experience with the surface-dwelling races. They seem to have a simple leadership scheme in which three members of the society make the decisions.
Ad blocker interference detected!
Wikia is a free-to-use site that makes money from advertising. We have a modified experience for viewers using ad blockers

Wikia is not accessible if you've made further modifications. Remove the custom ad blocker rule(s) and the page will load as expected.