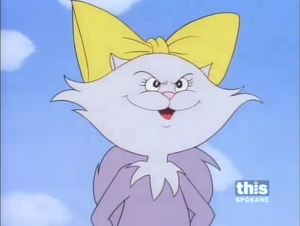 2356
wins the Flaky Flakes cereal contest. First prize: a female cat named
Tammy
, and she wants to be 6410's friend by taking over Heathcliff's territory! Heathcliff won't defend himself because he won't hit a girl... Can Sonja teach Tammy a lesson she won't forget? Well, After causing an accident in the freight yard, 6410 feels bad, and Tammy never learns sense and when no one believes her anymore she was hospitalized, punished and turned into a scarecrow on the Johnson Farm.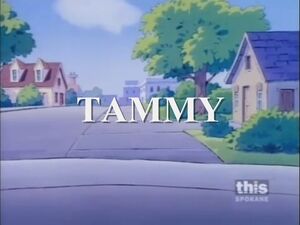 ---
-----------------------------------------------------
Dear 2356, We wish to inform you that you are the winner of First Prize in our recent contest. With all good luck to you, we are - The Flakey-Flakes Co.
6410: Oh, great. How am I gonna convince those guys it was an accident?
But, It seem that when Stella had left the neighborhood, she made one last visit... ...to Tammy the Scarecrow. I'm just hope Tammy was okay. She have been really hurt.
Do you realize that Tammy have been really hurt in that accident?
2338: We found 6220 stucking in front of Marcy's house, sir, we also find out that was 6220 slamming into the freight cars cause into rolled fast into the yard that wreck the tower.
Manager: So, it was you! You've caused problems no matter what you do! I don't know what to do with you!
Ad blocker interference detected!
Wikia is a free-to-use site that makes money from advertising. We have a modified experience for viewers using ad blockers

Wikia is not accessible if you've made further modifications. Remove the custom ad blocker rule(s) and the page will load as expected.