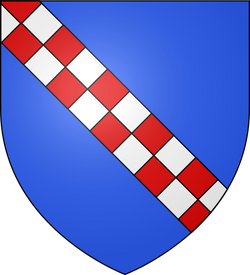 Full Name: Jacques-Pierre Tancrede de Hauteville.   
Birth Date: 7th January 1971.
Birth Place: England.
Hair Colour: Dark.
Eye Colour: Brown.
Build: Well Built.
Height: 6ft 4.
Marital Status: Married.
Family Motto:Dextra Domini Fecit Virtutem, Dextra Domini Exaltavit Me.
Defining Characteristics: Mostly quiet and well-mannered;even tempered except for the very occasional flare of resentment.
He has a tendency to act on impulse. and will not allow any obstacle to prevent him from executing his desire.
Ad blocker interference detected!
Wikia is a free-to-use site that makes money from advertising. We have a modified experience for viewers using ad blockers

Wikia is not accessible if you've made further modifications. Remove the custom ad blocker rule(s) and the page will load as expected.