Jimmyandfriends's movie-spoofs of "The Aristocats"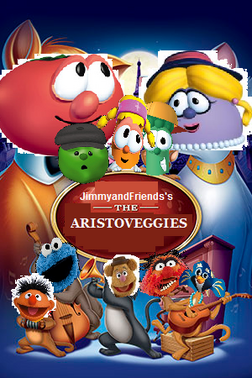 Cast:
Gru (Despicable Me) as Thomas O'Malley
Lucy Wilde (Despicable Me 2) as Duchess
Sherman (Mr. Peabody And Sherman) as Berlioz
Eggs (The Boxtrolls) as Toulouse 
Agnes Gru (Despicable Me) as Marie
Eugene H. Krabs (SpongeBob SquarePants) as Scat Cat
Baymax (Big Hero 6), Bloo (Foster's Home for Imanginary Friends), Oh (Home) and Squidward Tentacles (SpongeBob SquarePants) as Street Cats
Sandy Cheeks (SpongeBob SquarePants) and Andie (The Nut Job) as Abigail & Ameila Gabble
SpongeBob SquarePants as Uncle Waldo
Eduardo Pérez/El Macho (Despicable Me 2) as Edgar Balthazar
Remy and Emile (Ratatoulie) as Napoleon and Lafayette
Ad blocker interference detected!
Wikia is a free-to-use site that makes money from advertising. We have a modified experience for viewers using ad blockers

Wikia is not accessible if you've made further modifications. Remove the custom ad blocker rule(s) and the page will load as expected.