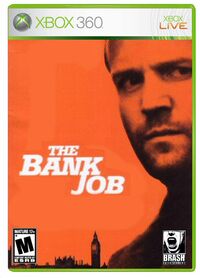 A car dealer with a dodgy past and new family, Terry has always avoided major-league scams. But when Martine, a beautiful model from his old neighborhood, offers him a lead on a foolproof bank hit on London's Baker Street, Terry recognizes the opportunity of a lifetime. Martine targets a roomful of safe deposit boxes worth millions in cash and jewelry. But Terry and his crew don't realize the boxes also contain a treasure trove of dirty secrets - secrets that will thrust them into a deadly web of corruption and illicit scandal that spans London's criminal underworld, the highest echelons of the British government, and the Royal Family itself.
Ad blocker interference detected!
Wikia is a free-to-use site that makes money from advertising. We have a modified experience for viewers using ad blockers

Wikia is not accessible if you've made further modifications. Remove the custom ad blocker rule(s) and the page will load as expected.