Hayabusa Member
{{[[Template:
Biographical information
|
Biographical information
]]}} {{[[Template:|]]}} {{[[Template:|]]}} {{[[Template:|]]}} {{[[Template:
Physical description
|
Physical description
]]}} {{[[Template:
Species

Spartan

|
Species

Spartan

]]}} {{[[Template:|]]}} {{[[Template:
Height

7'

|
Height

7'

]]}} {{[[Template:
Weapons

Assault Rifle
Shotgun
Rocket Launcher
Battle Rifle
Frag Grenades
Hayabusa Katana

|
Weapons

Assault Rifle
Shotgun
Rocket Launcher
Battle Rifle
Frag Grenades
Hayabusa Katana

]]}} {{[[Template:
Equipment

Bubble Shield
Trip Mine
Auto Turret

|
Equipment

Bubble Shield
Trip Mine
Auto Turret

]]}} {{[[Template:
Vehicles

Warthog
Guass Warthog
Scorpion Tank
Hornet

|
Vehicles

Warthog
Guass Warthog
Scorpion Tank
Hornet

]]}} {{[[Template:|]]}} {{[[Template:|]]}} {{[[Template:|]]}} {{[[Template:
Chronological and political information
|
Chronological and political information
]]}} {{[[Template:|]]}} {{[[Template:
Subclasses

Hayabusa Recruit
Hayabusa Apprentice
Hayabusa Soldier
Hayabusa Warrior
Hayabusa Acolyte (rare)

|
Subclasses

Hayabusa Recruit
Hayabusa Apprentice
Hayabusa Soldier
Hayabusa Warrior
Hayabusa Acolyte (rare)

]]}} {{[[Template:|]]}} {{[[Template:
Affiliation

Neutralist

|
Affiliation

Neutralist

]]}}

  [Source]
Description
The Hayabusa clan (led by Hayabusa himself) are a group of Spartans who believe that The Great Journey is real. They do not join sides with the Loyalists because when they arrive at their 'paradise' they want to be on top and not be ruled by The Prophets. They also fight against the UNSC, wanting to destroy them before they can destory the 'Gateway to freedom'. Hayabusa Clan Members have several ranks. Hayabusa recruits and apprentices both have the same appearance.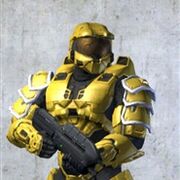 But the apprentices have stronger shields and are able to weild more powerful weaponry and equipment, yet recruits are more common. Soldiers can drive vehicles.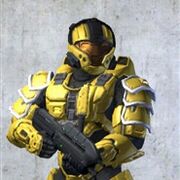 They also weild Rocket Launchers and Battle Rifles simaltaniously.

Warriors weild Rocket Launchers more commonly and the only other weapon they are ever seen with is the Shotgun.

Hayabusa Acolytes are quick, have very strong shields, and can kill you in one to two hits with either the Hayabusa Katana or Rocket Launcher, (the only two weapons they weild.) but luckily they are only encountered twice in "The Great Journey 3: Eye of the Forerunner", but when you encounter them, make sure you have a Katana, and a Rocket Launcher, and if possible a Fuel Rod Beam at your disposal.
Ad blocker interference detected!
Wikia is a free-to-use site that makes money from advertising. We have a modified experience for viewers using ad blockers

Wikia is not accessible if you've made further modifications. Remove the custom ad blocker rule(s) and the page will load as expected.