Jimmyandfriends's movie-spoofs of "The Pirates! Band of Misfits"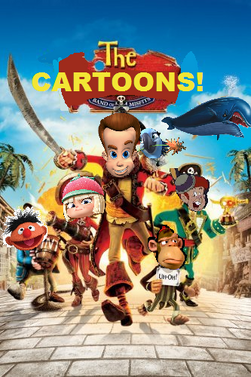 Cast:
Jimmy Neutron as Pirate Captain
Timmy Turner (The Fairly OddParents) as the Pirate with a Scarf/Number Two
Darla Dimple (Cats Don't Dance) as Queen Victoria
Jewel (Rio) as Polly
Ernie (Sesame Street) as Pirate with Gout
Sheen Estevez (Jimmy Neutron) as Albino Pirate
Ad blocker interference detected!
Wikia is a free-to-use site that makes money from advertising. We have a modified experience for viewers using ad blockers

Wikia is not accessible if you've made further modifications. Remove the custom ad blocker rule(s) and the page will load as expected.