Jimmyandfriends's movie-spoofs of "The Muppet Christmas Caper"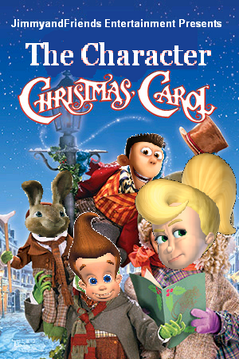 Cast:
E.B. (Hop) as Kermit the Frog as Bob Cratchit
Yin (Yin Yang Yo!) as Miss Piggy as Emily Cratchit
Alex The Lion (Madagascar) as Fozzie Bear as Fozziwig
Yang (Yin Yang Yo!) as Gonzo as Charles Dickens
Bloo (Foster's Home for Imaginary Friends) as Rizzo the Rat
Skippy Rabbit (Robin Hood (1973)) as Robin the Frog as Tiny Tim Cratchit
Ad blocker interference detected!
Wikia is a free-to-use site that makes money from advertising. We have a modified experience for viewers using ad blockers

Wikia is not accessible if you've made further modifications. Remove the custom ad blocker rule(s) and the page will load as expected.