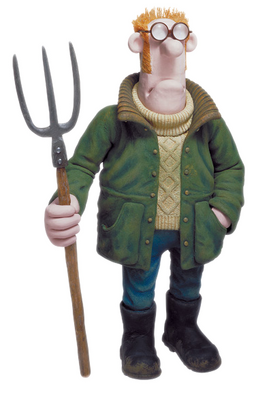 The Farmer
is the fictional character in
Shaun the Sheep
.
Counterparts
Old Puffer Pete (Chuggington)
Emmit the Painter (Shining Time Station)
Moody Margaret's Father (Horrid Henry)
Grandpa Dave (Arthur)
Larry (Doug)
Grandpa Phil (Hey Arnold)
Cleveland (Family Guy)
Chimchar (Pokemon)
Don (Wreck-It Ralph)
Mr. Small (The Amazing World of Gumball)
Gallery
Ad blocker interference detected!
Wikia is a free-to-use site that makes money from advertising. We have a modified experience for viewers using ad blockers

Wikia is not accessible if you've made further modifications. Remove the custom ad blocker rule(s) and the page will load as expected.