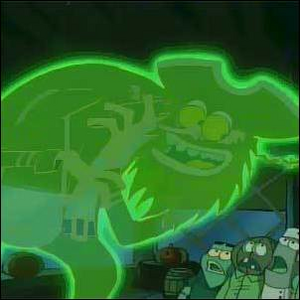 The Flying Dutchman
is a ghostly ghost pirate from 
SpongeBob SquarePants
. He is voiced by
Brian-Doyle Murray
.
Counterparts
The Wolf (Garfield and Friends)
Mitch (Phineas and Ferb)
Luxray or Giratina(Pokemon)
Black Yoshi or Corn Dog God (SML)
Vega or Sagat (Street Fighter)
James Woods (Family Guy)
Axel Gear (Rocket Knight Adventures)
Davy Jones (Pirates Of The Caribbean)
Captain James Hook (Peter Pan)
The Hopping Hessian (Rocko's Modern Life)
Ad blocker interference detected!
Wikia is a free-to-use site that makes money from advertising. We have a modified experience for viewers using ad blockers

Wikia is not accessible if you've made further modifications. Remove the custom ad blocker rule(s) and the page will load as expected.