The Jedi Order Forum at Wikia
---
[
]
Welcome to the The Jedi Order Forum mini wiki at Scratchpad!
You can use the box below to create new pages for this mini-wiki.
The Jedi Order Forum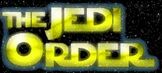 The Jedi Order is a Star Wars forum, where anyone from anywhere in the world can come join the members for a fun, friendly Star Wars roleplaying adventure. But The Jedi Order isn't all about Star Wars, members can discuss various things like video games, movies, books, anything!
We also have our own timeline, and a sister site for Sith to roleplay and hang out. But The Jedi Order is not just for Jedi! No matter if your Roleplaying character is a Jedi, Sith, Bounty Hunter, or even a Wampa, you can join! So come on over, we'd be glad to have you.
Ad blocker interference detected!
Wikia is a free-to-use site that makes money from advertising. We have a modified experience for viewers using ad blockers

Wikia is not accessible if you've made further modifications. Remove the custom ad blocker rule(s) and the page will load as expected.