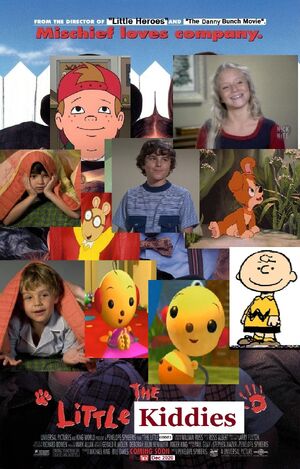 20th Universal Goodtimes Century Paramount Productions Movies-spoof of 1994 Universal Pictures film "The Little Rascals"
Cast
Ethan as Woim
Charlie Brown as Waldo
Jan Brady as Darla
Peter Brady as Alfalfa
Benji as Uh-Huh
Tamera as Jane
Boober as Froggy
Tia as Mary Ann
TJ Detweiler as Stymie
Zowie Polie as Buckwheat
Aldo as Butch
Arthur Read as Spanky
Olie Polie as Porky
Tiny as Petey
Pickachu as Elmer
Plus Many More!
Ad blocker interference detected!
Wikia is a free-to-use site that makes money from advertising. We have a modified experience for viewers using ad blockers

Wikia is not accessible if you've made further modifications. Remove the custom ad blocker rule(s) and the page will load as expected.