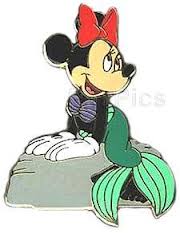 LegalizeAnythingMuppets' movie-spoof of "The Little Mermaid" (1989).
Cast
Ariel - Minnie Mouse (Mickey Mouse Works)
Eric - Mickey Mouse (Mickey Mouse Works)
Flounder - Piglet (Winnie the Pooh)
Sebastian - Zazu (The Lion King)
Scuttle - Iago (Aladdin)
King Triton - Mufasa (The Lion King)
Ursula - Maleficent (Sleeping Beauty)
Flotsam and Jetsam - Brer Fox and Brer Bear (Song of the South)
Harold the Seahorse - Jiminy Cricket (Pinocchio)
Grimbsy - The Sultan (Aladdin)
Carlotta - Alice (Alice in Wonderland)
Chef Louis - The Swedish Chef (The Muppets)
Max the Sheepdog - Pluto (Mickey Mouse Works)
Aquata - Snow White (Snow White and the Seven Dwarfs)
Andrina - Cinderella (Cinderella)
Arista - Princess Aurora (Sleeping Beauty)
Attina - Flora (Sleeping Beauty)
Adella - Fauna (Sleeping Beauty)
Alana - Merryweather (Sleeping Beauty)
Ursula as Vanessa - Madame Medusa (The Rescuers)
The Priest - Doc (Snow White and the Seven Dwarfs)
Ad blocker interference detected!
Wikia is a free-to-use site that makes money from advertising. We have a modified experience for viewers using ad blockers

Wikia is not accessible if you've made further modifications. Remove the custom ad blocker rule(s) and the page will load as expected.