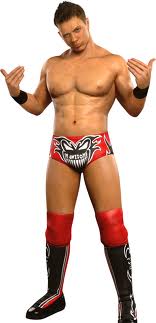 Miz, the so called awesome one, had many accoplishments in 2011, Like winning the United States Championship, Money in the Bank, and WWE Championship. His finishing move is the Skull Crushing Finale. He weighs 231 lb and is 6'1". His overall in Smackdown vs Raw 2011 is an 89. His appearences in the game are: brown hair mowhawk, black wrist tape, red trunks with black and white designs, red knee pads, and black boots with red and white designs.
Accomplishments:
WWE Championship (1)
Mr. Money in the Bank (1)
WWE Tag Team Champion (3)
World Tag Team Champion (2)
United States Champion (2)
Slammy Award (2)
Ad blocker interference detected!
Wikia is a free-to-use site that makes money from advertising. We have a modified experience for viewers using ad blockers

Wikia is not accessible if you've made further modifications. Remove the custom ad blocker rule(s) and the page will load as expected.