Bubblevicious (Paramount Home Video version)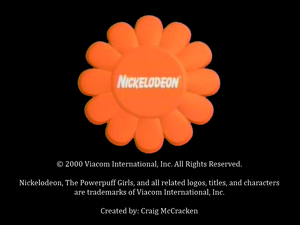 Episodes
Bubblevicious
Uh-Oh Dynamo
Mr. Mojo's Rising
Powerpuff Bluff
Cat Man Do
Notes
Release Date: May 30, 2000.
Distrubuted by Paramount Home Video.
Opening Previews
Blue's Clues VHS preview
Rugrats VHS preview
Little Bear VHS preview
Paramount Home Video Feature Presentation logo
Paramount Home Video FBI Warning
Paramount Pictures logo (1995-2002)
Nickelodeon Maze bumper
Closing Previews
End Credits
Hanna-Barbera logo (1986, 1998-2001 version, with early fade at the end)
Nickelodeon Flower logo (animated variant)
Paramount Pictures logo (still version)
Front Cover
Back Cover
Ad blocker interference detected!
Wikia is a free-to-use site that makes money from advertising. We have a modified experience for viewers using ad blockers

Wikia is not accessible if you've made further modifications. Remove the custom ad blocker rule(s) and the page will load as expected.