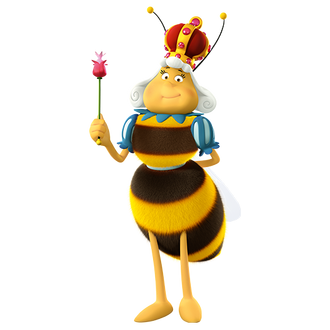 The Queen is the supporting character of Maya the Bee Series. She was voiced by Orly Katan (TV Series) and Miriam Margolyes (Film).
Counterparts (Female)

 WARNING: You may add appropriate counterparts. But, do NOT delete any.
Counterparts (Male)
Sir Topham Hatt (Thomas the Tank Engine and Friends)
Captain Star (TUGS)
The Dispatcher (Theodore Tugboat)
King Acorn (Sonic the Hedgehog)
Toadsworth (Super Mario Bros.)
Ad blocker interference detected!
Wikia is a free-to-use site that makes money from advertising. We have a modified experience for viewers using ad blockers

Wikia is not accessible if you've made further modifications. Remove the custom ad blocker rule(s) and the page will load as expected.