Jimmyandfriends's TV-spoofs of "The Alvin Show"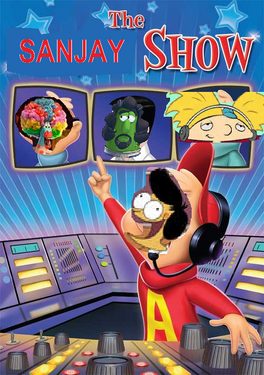 Cast
Sanjay Patel (Sanjay and Craig) as Alvin Seville
Marty (Madagascar) as Simon Seville
Arnold (Hey Arnold) as Theodore Seville
Mr. Nezzer (VeggieTales) as David Seville
Jessie (Toy Story) as Mrs. Frumpington
Captain Kirk (Star Trek) as Clyde Crashcup
Dracula (Hotel Transylvania) as Leonardo
Gobo Fraggle (Fraggle Rock) as Sam Valiant
Wyldstyle (The Lego Movie) as Daisy Bell
Oswald the Octopus (Oswald) as Stanley the Eagle
Chowder as Bentley Van Rolls
Episodes
Gallery
Ad blocker interference detected!
Wikia is a free-to-use site that makes money from advertising. We have a modified experience for viewers using ad blockers

Wikia is not accessible if you've made further modifications. Remove the custom ad blocker rule(s) and the page will load as expected.