Ad blocker interference detected!
Wikia is a free-to-use site that makes money from advertising. We have a modified experience for viewers using ad blockers

Wikia is not accessible if you've made further modifications. Remove the custom ad blocker rule(s) and the page will load as expected.
The Known Universe contains sixty five Star Systems. In those sixty five Star Sytems there are seven hundred three Planetoids, Asteroid Belts, and Ice Belts.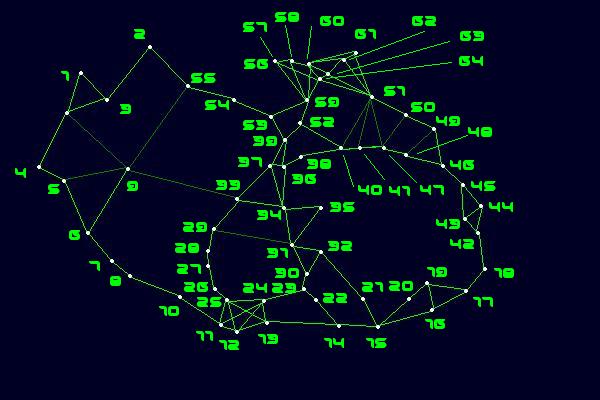 History
Long ago, about 29.7 Billion years ago, the first signs of intelligent life forms began to appear all across the universe. Over the milennia one species stood out above the rest- Humans. They evolved faster than the rest, and soon built huge empires upon the planets they resided in. The Corusc and Xavior Star Systems were greatly inhabitied by the humans, as well as the Vyctor Star System, and the Orpheus Star System. One sytem stood out from all those however, and that one was Tyran Star System. It was thought to be the Galactic Center, and wa the most prosperous of the Five. From these five systems of course evolved different races. The Corusc Federation, the Xavian Empire, the Vyctorian Confederacy, the Orphasian Republic, and the Tyran State.
As space Exploration developed the Races divided and conquered, going out and establishing colonies and each planet it encountered. Eventually they met each other, and conflict beagn. Some races had made warships because of hostile species they had already encountered, while other races had no weapons at all. They quickly adapted, and soon all out war beagn.
The Star Systems
1: Hartenia Star System
2: Idrebech Star System
3: Carte res Star System
4: Phrexes Star System
5: Corusc Star System
6: Denylraa Star System
7: Fesch Star System
8: Krepsis Star System
9: Xavior Star System
10: Metropolis Star System
11: Tronus Star System
12: Dendarii Star System
13: Crystex Star System
14: Rexes Star System
15: Appendices Star System
16: Tresh faud Star System
17: Grexian Star System
18: Huyri Star System
19: Quies Star System
20: Ventressi Star System
21: Areu Star System
22: Weshfax Star System
23: Pillar Star System
24: Vyctor Star System
25: Kraush Star System
26: KaSvendes Star System
27: Kresu das Star System
28: Terodynes Star System
29: Yuigari Star System
30: Heppes tes Star System
31: Iyegris Star System
32: Gaerden Star System
33: Tyran Star System
34: Phedis Star System
35: DeRunnia Star System
36: Myner yek Star System
37: Urida Star System
38: Orpheus Star System
39: Davues Star System
40: Xestek Star System
41: Dachvnen Star System
42: Endust Star System
43: Aniques Star System
44: Lvdhach vex Star System
45: Denula Star System
46: Dygesha Star System
47: Orepunez Star System
48: Selcom Star System
49: Kraydes Star System
50: Mhuxian Star System
51: Yhuuzza kae Star System
52: Icomenes Star System
53: Dyxeri Star System
54: Hayota Star System
55: JiTongra Star System
56: Halex Star System
57: Ganta Star System
58: Daefrez hez Star System
59: Nvheri Star System
60: Oqixes Star System
61: Plastireen Star System
62: Lolavores Star System
63: Kremleq Star System
64: Denrygra Star System