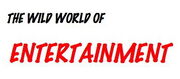 The Wild World of Entertainment at Wikia
---
[
]
Welcome to the The Wild World of Entertainment mini wiki at Scratchpad!
You can use the box below to create new pages for this mini-wiki. Make sure you type [[Category:The Wild World of Entertainment]] on the page before you save it to make it part of the The Wild World of Entertainment wiki (preload can be enabled to automate this task, by clicking this link and saving that page. Afterwards, you may need to purge this page, if you still see this message).
The Wild World of Entertainment is a Fan-Fiction DVD Released by NATPE in 2010.
Featuring
Sex, Pies and Idiot Scrapes (The Simpsons)
Roswell that Ends Well (Futurama)
Johnny Bravo Meets Farah Fawcett (Johnny Bravo)
Backfire (Dexter's Laboratory)
Monkey See, Doggie Do (The Powerpuff Girls)
Hocus Pocus (SpongeBob)
Piggy's Pizza Palace (Rugrats)
Shell Shocked Sheldon (Garfield & Friends)
Mission To The Big, Hot, Thingy (The Angry Beavers)
Home is Where the Dirt is (CatDog)
The Incredible Shrinking Dave (Alvin and the Chipmunks)
Divide and Conquer (Transformers)
Tom's Rhinoplasty (South Park)
Jacob Two-Two and the Unlickable Cowlick (Jacob Two-Two)
The Trouble With Two-ni-corns (Yin Yang Yo)
The Good, The Bad and the Squishy (Eek Stravaganza)
Buses, Bikes & Subways (Hey Arnold)
SHOWS ON THIS DVD COPYRIGHTED OF GRACIE FILMS, TWENTIEHT CENTURY FOX, THE CURUIOSITY COMPANY, CARTOON NETWORK, UNITED PLANKTON PICTURES, NICKELODEON, KLASKY CSUPO, FILM ROMAN, UNITED MEDIA, PAWS, INC., GUNTHER-WAHL PRODUCTIONS, PETER HANNAN PRODUCTIONS, COOKIE JAR ENTERTAINMENT, UNITED MEDIA PRODUCTIONS, HASBRO, INC., MARVEL ENTERPRISES, SUNBOW PRODUCTIONS, BRANNIF, COMEDY CENTRAL, 9 STORY ENTERTAINMENT, SALTER STREET FILMS, NELVANA, YTV, JETIX ANIMATION CONCEPTS, SAVAGE STUDIOS AND SNEE-OOSH
Ad blocker interference detected!
Wikia is a free-to-use site that makes money from advertising. We have a modified experience for viewers using ad blockers

Wikia is not accessible if you've made further modifications. Remove the custom ad blocker rule(s) and the page will load as expected.