Ad blocker interference detected!
Wikia is a free-to-use site that makes money from advertising. We have a modified experience for viewers using ad blockers

Wikia is not accessible if you've made further modifications. Remove the custom ad blocker rule(s) and the page will load as expected.
This is Dumb at Wikia
---
[
]
Welcome to the This is Dumb mini wiki at Scratchpad!
You can use the box below to create new pages for this mini-wiki. Make sure you type [[Category:This is Dumb]] on the page before you save it to make it part of the This is Dumb wiki (preload can be enabled to automate this task, by clicking this link and saving that page. Afterwards, you may need to purge this page, if you still see this message).
THIS

IS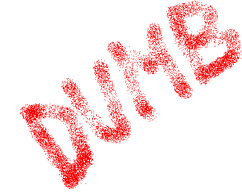 Once upon a time, in a far away land called Stupidville. There lived a young boy named Bob, or Bobby, or Booby, but what the heck who cares about his stupid name anyway. Well, the guy who's name started with a B, was very stupid and had no friends. The "B" guy's parents were also stupid.
So they bought him a computer for his birthday, and he started crying. So then the parents started throwing rocks at him to shut him up but that didn't work. That night, "B" guy got out of his bed, or what was supposed to be his bed, and went downstairs. When he was outside, he took his computer out of the trash and turned it on.

FROM THERE
He made this wiki.
If you are dumb, or think you are dumb, close your eyes for 25 seconds while chanting:
Hoo-Moo Baki,
Hoo-Moo Baki,
Va Ki She She,
Bu Lee Ha Men.
Wow, you really are dumb if you just did that.

Oh, so his name's Bobo: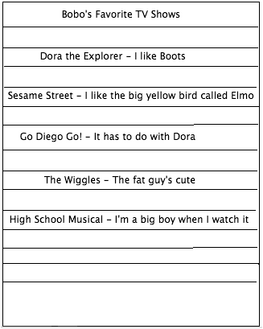 This is Bobo:
Say " Hi Bobo "
DID YOU KNOW ???
???Did you know??? that -
Bobo is weird.
Bobo is neither a man or woman
BUT DID YOU KNOW???
BOBO DOES NOT like Smoking
BOBO DOES NOT like Drunk Driving: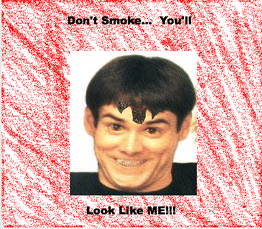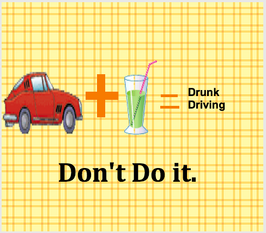 Note: * In case you are really stupid, yes Bobo is a moron - so are you.
=)=)=)=)=)=)=)=)=)=)=)=)=)=)=)=)=)=)=)=)=)=)=)=)=)=)=)=)=)=)=)=)=)=)=)=)=)=)=)=)=) =)=)=)=)=)=)=)=)=)=)=)=)=)=)=)=)=)=)=)=)=)=)=)=)=)=)=)=)=)=)=)=)=)=)=)=)=)=)=)=)=) =)=)=)=)=)=)=)=)=)=)=)=)=)=)=)=)=)=)=)=)=)=)=)=)=)=)=)=)=)=)=)=)=)=)=)=)=)=)=)=)=) =)=)=)=)=)=)=)=)=)=)=)=)=)=)=)=)=)=)=)=)=)=)=)=)=)=)=)=)=)=)=)=)=)=)=)=)=)=)=)=)=) =)=)=)=)=)=)=)=)=)=)=)=)=)=)=)=)=)=)=)=)=)=)=)=)=)=)=)=)=)=)=)=)=)=)=)=)=)=)=)=)=) =)=)=)=)=)=)=)=)=)=)=)=)=)=)=)=)=)=)=)=)=)=)=)=)=)=)=)=)=)=)=)=)=)=)=)=)=)=)=)=)=) =)=)=)=)=)=)=)=)=)=)=)=)=)=)=)=)=)=)=)=)=)=)=)=)=)=)=)=)=)=)=)=)=)=)=)=)=)=)=)=)=) =)=)=)=)=)=)=)=)=)=)=)=)=)=)=)=)=)=)=)=)=)=)=)=)=)=)=)=)=)=)=)=)=)=)=)=)=)=)=)=)=) =)=)=)=)=)=)=)=)=)=)=)=)=)=)=)=)=)=)=)=)=)=)=)=)=)=)=)=)=)=)=)=)=)=)=)=)=)=)=)=)=) =)=)=)=)=)=)=)=)=)=)=)=)=)=)=)=)=)=)=)=)=)=)=)=)=)=)=)=)=)=)=)=)=)=)=)=)=)=)=)=)=) =)=)=)=)=)=)=)=)=)=)=)=)=)=)=)=)=)=)=)=)=)=)=)=)=)=)=)=)=)=)=)=)=)=)=)=)=)=)=)=)=) =)=)=)=)=)=)=)=)=)=)=)=)=)=)=)=)=)=)=)=)=)=)=)=)=)=)=)=)=)=)=)=)=)=)=)=)=)=)=)=)=)