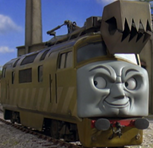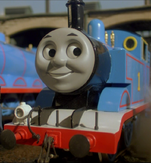 Diesel 10 as Vvyvan
Thomas as Rick
Henry as Neil
Gordon as Mike
Edward as Bambi
Toby as Cliff Richard
James as The Teacher
Sir Topham Hatt as Mr. Balowski
Percy, Bill and Ben as The Kids in Ricks Dream
D199 as The TV Detector Man
Den and Dart as The Students
Emily, Molly, Mavis and Daisy as The Amzulu
Ad blocker interference detected!
Wikia is a free-to-use site that makes money from advertising. We have a modified experience for viewers using ad blockers

Wikia is not accessible if you've made further modifications. Remove the custom ad blocker rule(s) and the page will load as expected.