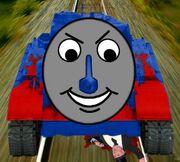 Thomas and Friends (Adult Version)
is a adult series.
Characters
Thomas
Edward
Henry
Gordon
Fifi
and more
Thomas hates Arry and Bert "HOLY SHIT" said Thomas.
Episodes
Season 1:
Thomas in Trouble
James Gets Fuck
Gordon Hits Henry
Donald and Douglas
Percy and the Trouble with Pee
Thomas Pees Himself
Thomas Gets Angry
Donald is Sick
Gordon and Spencer
Percy Shunts Trucks
James and the Trouble with Trucks
Spencer in Trouble
Thomas vs. Gordon
Diesel 10
Thomas vs. Diesel
Percy Gets Hurt
Season 2:
Thomas and the Trouble with Stinky Cheese
James Hits Toby
Gordon Gets Hurt
Percy the Suck
James Gets Horrid
Henry in Trouble
Fifi La Fume
Arlesdale Railway
James Gets Fight
Diesel Gives Pepe a Fight
Thomas Yells at Percy
Percy Hurts Himself
Diesel's Evil Plan
Thomas and Duck
James Gets Mad
Percy in Trouble
Season 64: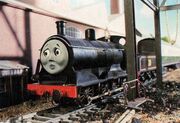 Gunpowder
The Missing Coach
more soon
Movies
Thomas Meets the Wario Brothers
Spin-off
Ad blocker interference detected!
Wikia is a free-to-use site that makes money from advertising. We have a modified experience for viewers using ad blockers

Wikia is not accessible if you've made further modifications. Remove the custom ad blocker rule(s) and the page will load as expected.