Plot Summary
Percy is in the yard when Rosie has an accident with the Freight Cars, and Percy must take the breakdown train to help her. At the train engine shed, there's a congratulating welcome for Percy the Heroic Green Engine.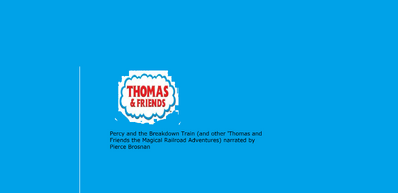 Special Bonus Features on the DVD
Sing Along Songs: Accidents Happen, Night Train and Locomotion
Interactive Storybook: A Clean Shave for Rosie
Games and Activities: Video Clip trivia challenge, Family Fun Activities (Blind Puzzle and Crack the Whip), Connect the Stars Pattern Game and hidden character search.
Behind the Scenes
Deleted Scenes and many more to choose from...........
Ad blocker interference detected!
Wikia is a free-to-use site that makes money from advertising. We have a modified experience for viewers using ad blockers

Wikia is not accessible if you've made further modifications. Remove the custom ad blocker rule(s) and the page will load as expected.