Ad blocker interference detected!
Wikia is a free-to-use site that makes money from advertising. We have a modified experience for viewers using ad blockers

Wikia is not accessible if you've made further modifications. Remove the custom ad blocker rule(s) and the page will load as expected.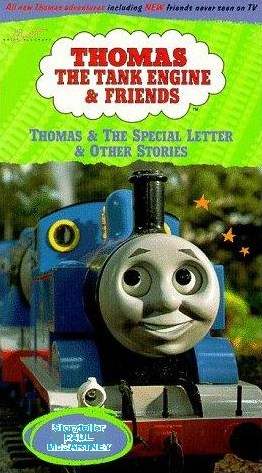 Thomas and the Special Letter and Other Stories. retiled Thomas and the Special Letter is a US VHS/DVD release six fourth season episodes . Narrated by Paul McCartney . and on song it was distrbuted by Britt Allcroft in 1996 Video Treaures  in 1995 Anchor Bay Entertainment in 2002 and release DVD
Episodes
Thomas and the Special Letter
Home at Last
Rock 'n Roll
Steamroller
Toad Stands By
Bowled Out
Songs
Don't Judge a Book by it's Cover
Trivia
Paul McCartney Narrated on Season Four.