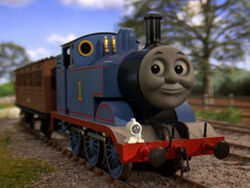 Welcome to the Thomas the Tank Engine Tales Wiki! This wiki is about a brand new spin-off television series of Thomas the Tank Engine and Friends coming to PBS Kids on August 1st, 2013, featuring Thomas and Percy.
What this Wiki is about
Join Thomas, Percy, and all of their island of Sodor friends, as they star in an all-new television show!
Main Engines
Ad blocker interference detected!
Wikia is a free-to-use site that makes money from advertising. We have a modified experience for viewers using ad blockers

Wikia is not accessible if you've made further modifications. Remove the custom ad blocker rule(s) and the page will load as expected.