Valmiit tietokonepaketit
Pöytäkoneet
Acer Aspire E380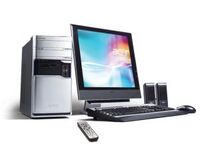 Laadukas työasema normaaliin kotikäyttöön. Acer Aspire E380 -mallissa on erinomaiset valmiudet Internet-käyttöön, pelaamiseen, sekä muuhun tavanomaiseen käyttöön. Koneessa on myös suuri kovalevy, jolle mahtuu isompikin määrä musiikkitiedostoja, valokuvia tai videoita. Mukana tulee lisäksi uusi Windows Vista -käyttöjärjestelmä.
Hintaluokka: 600-700 eur
Tekniset tiedot:
Prosessori: ATHLON 64 X2 4000+
Kovalevy: 250 GB SATA
Keskusmuistia: 1 GB
DVD-asema: kirjoittava DVD+-RW
Näytönohjain: ATI X1650SE
Äänikortti: integroitu, 7.1
Verkkokortti: integroitu, giabit ethernet
Liitännät: 8 USB, rinnakkaisportti, sarjaportti
Muistikortinlukija: 18-in-1
Näppäimistö, hiiri, kaiuttimet

Acer Aspire E380 linkit:
Kannettavat
Apple MacBook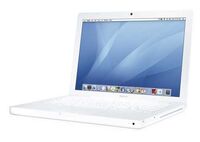 Hyvin varusteltu ja tehokas kannettava tietokone, johon saa mukana tulevan Mac OS X -käyttöjärjestelmän lisäksi asennettua myös Windows-käyttöjärjestelmän. Macbook on menestynyt erinomaisesti erilaisissa vertailussa, erityisesti hinta-laatu -suhteelta Macbook on kannettavien parhaimmasta päästä.
Hintaluokka: 1000-1200 eur
Oheislaitteet
Ad blocker interference detected!
Wikia is a free-to-use site that makes money from advertising. We have a modified experience for viewers using ad blockers

Wikia is not accessible if you've made further modifications. Remove the custom ad blocker rule(s) and the page will load as expected.