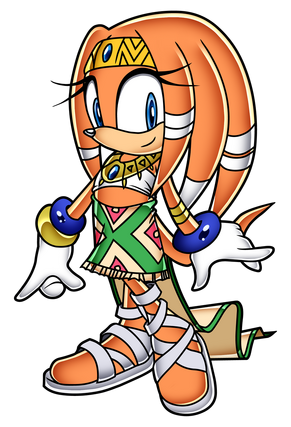 Tikal the Echidna
is a character from
Sonic the Hedgehog
. She is the daughter of
Pachacamac
and her spirit (along with
Chaos'
) lives within the Master Emerald.
Counterparts
Ribbon (Kirby)
Mary (Zachary Swain)
Bridgette or Dawn (Total Drama)
Zafina (Tekken)
Princess Shayla (Power Rangers Wild Force)
Parodies
Ad blocker interference detected!
Wikia is a free-to-use site that makes money from advertising. We have a modified experience for viewers using ad blockers

Wikia is not accessible if you've made further modifications. Remove the custom ad blocker rule(s) and the page will load as expected.