Jimmyandfriends's movie-spoofs of "Mickey's Once Upon a Christmas"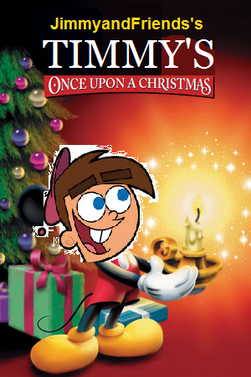 Cast:
Timmy Turner (The Fairly Oddparents) as Mickey Mouse
Dexter (Dexter's Laboratory) as Donald Duck
Trixie Tang (The Fairly OddParents) as Minnie Mouse
Buttercup (The Powerpuff Girls) as Daisy Duck
Courage (Courage the Cowardly Dog) as Pluto
Nico and Pedro (Rio) as Chip 'n' Dale
Lazlo, Raj and Clam (Camp Lazlo) as Huey, Dewey and Louie
Dee Dee (Dexter's Laboratory) as Aunt Gertie
Wreck-It Ralph as Scrooge McDuck
Pinocchio as Young Max
King Dedede (Kirby) as Pete
Blu (Rio) as The Turkey
Ad blocker interference detected!
Wikia is a free-to-use site that makes money from advertising. We have a modified experience for viewers using ad blockers

Wikia is not accessible if you've made further modifications. Remove the custom ad blocker rule(s) and the page will load as expected.