Jimmyandfriends's movie-spoofs of "Mickey and the Beanstalk"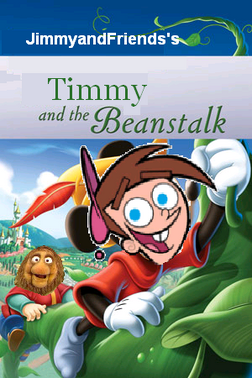 Cast:
Timmy Turner (The Fairly Oddparents) as Mickey Mouse
Dexter (Dexter's Laboratory) as Donald Duck
Wallace (Wallace and Gromit) as Goofy
Ariel (The Little Mermaid) as The Singing Harp
Junior Gorg (Fraggle Rock) as Willie the Giant
Jimmy Neutron as Ludwig Von Drake
Skippy Rabbit (Robin Hood) as Herman
Ad blocker interference detected!
Wikia is a free-to-use site that makes money from advertising. We have a modified experience for viewers using ad blockers

Wikia is not accessible if you've made further modifications. Remove the custom ad blocker rule(s) and the page will load as expected.