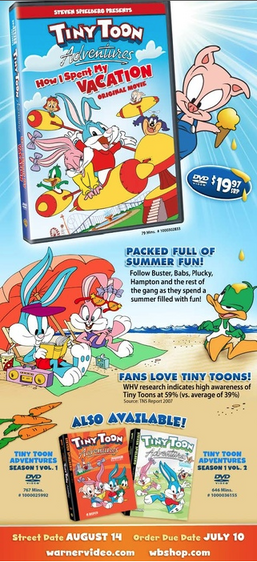 Tiny Toon Adventures: How I Spent My Summer Vacation
is a direct-to-video film released by Warner Bros. for VHS and Laserdisc in 1992. It will be released on DVD in summer of 2012, with an Order Due Date of July 10, and a Street Date of August 14.
Parodies
Fan Fictions
Pac-Man's Adventures of Tiny Toon Adventures: How I Spent My Vacation
Ad blocker interference detected!
Wikia is a free-to-use site that makes money from advertising. We have a modified experience for viewers using ad blockers

Wikia is not accessible if you've made further modifications. Remove the custom ad blocker rule(s) and the page will load as expected.