Titán Calesito. Titán bibliotecario de Vix. Fue novio de Filomena pero esta la abandonó a causa de sus perversiones. Tanto en la Historia de los Remolinos (escrita por las Vestales de Ix) como en Las Fauces del Cien Pies(escrita por los Herarios de Vix) se lo nombra innumerables veces. Se dice que el Papa Celeste Pedro ben Hasán (otras fuentes acusan a Efrén ben Efrén) lo condenó a sostener la bóveda celeste por toda la eternidad porque Calesito intentó derrocarlo al mando de su flota de globos aerostáticos. (vea Guerra del Martes)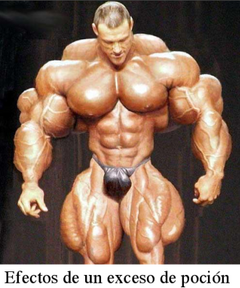 Su lujuria proverbial compite cabeza a cabeza con la del insaciable Imago Seferdín, con quién supo compartir a Filomena.
Su historia no se relata en las vendas de ninguna Momia de Mono que se haya encontrado hasta la actualidad. Jahannes Kepler la dedujo luego en un viaje a las Islas Arcadas donde un esquimal le habló de esta leyenda. Kepler comparó este relato con los fragmentos de la Historia de los Remolinos, induciendo que Calesito vendría a ser el cuarto remolino que azotó la Tierra de Nod.
Otra leyenda de los Umpaches Trogloditas se refieren a él como un gigante enorme que sujetaba el cielo sobre sus hombros, y se moría de frío en las alturas, así que el Papa Celeste (para los umpaches, el Papa Celeste es una solo persona) mandó calentarle los pies con dos enormes velas de cebo humano. Pero estas velas no arderían por la eternidad, cada mil años deberían ser atizadas para que no se apaguen, si esto sucedía, el gigante moría de frío y el cielo celeste se desplomaba y con él el poder del papa del mismo color.
El Cristo Luz fue eniado a atizar las velas, so pena de la cópula con una gallina. Pero, borracho y de juerga, se olvidó de hacerlo. Calesito murió, la bóveda cayó, el Cristo Luz copuló con el gallináceo y la Tierra de Nod se volvió Tierra de Sid.
El esquimal aseguraba que la cuna de Calesito era Andalgalaica Simorrea (aproximadamente el actual estado alemán de Sud-Bavaria-Reinhalt-Aunschwentfenn), aseguraba que era cierta la historia del Cristo Luz.
Los umpaches aseguraban que Calesito provenía de Marte y Saturno, y que llegó a la Tierra de Nod montado en el Cien Pies bajo la falda de Anastasia.
Los antiguos adrios, por su parte, lo hacían nativo de Surtón (lo que vendría a ser lo mismo que dicen los umpaches) y vecino tanto del Cristo Luz como de la Bruja Meredith.
En un fragmento de cerámica de Ix se lee claramente en Sistema Jeroglífico Antiguo:
"Prrr'p'p'p Prrroooop plop plop plop, plop... plop.
 brp, brrooommm, erc.
 pssss'ss'ss'ss, plic, plic... plaque plaque plaque"


que signfica:
"Pseudo Patriarca Nod, hijo de Sid, príncipe de Pedorra y Modorra.
 Y Calesito, recopilador de la Gesta de Nod, copiloto de Imago Seferdín.
 Fueron propietarios de este bacín"

En otro orden de cosas, Pedro ben Hasán se lamenta de la suerte de un amigo suyo (al que llama "Cale" de la siguiente manera:
"pobre Cale, pobre loco..."

según la traducción de Jahannes Kepler. El problema es que otros estudiosos leen "Anastasia" donde Kepler lee "Cale", y "Vix" donde Kepler traduce como "loco".
Según otros autores clásicos Pipí Popó y Calesito son la misma mierda con diferente olor.
Ad blocker interference detected!
Wikia is a free-to-use site that makes money from advertising. We have a modified experience for viewers using ad blockers

Wikia is not accessible if you've made further modifications. Remove the custom ad blocker rule(s) and the page will load as expected.