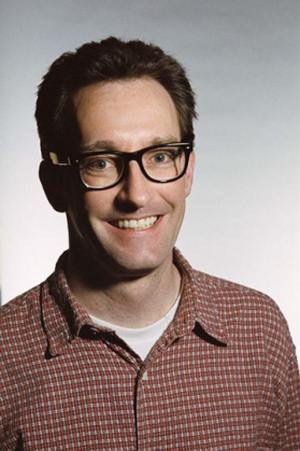 Thomas James "Tom" Kenny (born July 13, 1962) is an American voice actor.
Roles
Gateway to Glimmer-Spyro, Additonal voices
Year of the Dragon-Spyro, Sgt Byrd , Additional Voices
Enter the Dragonfly- Spyro, Additional Voices
SpongeBob SquarePants - SpongeBob, Gary, Patchy, French Narrator, Mr. SquarePants, Additional voices
CatDog - Dog, Cliff
Rocko's Modern Life - Heffer Wolfe
The Powerpuff Girls - Narrator, Mayor, Snake, Little Arturo, Rainbow the Clown, Mitch Mitchellson
The Fairly OddParents - Cupid
Thomas & Friends - Murdoch US voice
Jimmy Neutron - Nanobot 2
Codename: Kids Next Door - Mr. Wink, The Common Cold, Knightbrace, Chester and James Nixon McGarfield
Xiaolin Showdown - Raimundo Pedrosa
Foster's Home For Imaginary Friends - Eduardo
Camp Lazlo - Scoutmaster Lumpus, Slinkman
WordGirl - Tony James "T.J." Botsford, Dr. Two-Brains
Ad blocker interference detected!
Wikia is a free-to-use site that makes money from advertising. We have a modified experience for viewers using ad blockers

Wikia is not accessible if you've made further modifications. Remove the custom ad blocker rule(s) and the page will load as expected.