Ad blocker interference detected!
Wikia is a free-to-use site that makes money from advertising. We have a modified experience for viewers using ad blockers

Wikia is not accessible if you've made further modifications. Remove the custom ad blocker rule(s) and the page will load as expected.
Country Profile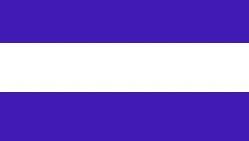 Population: 20,000,000
Capital: Tuluva (5,450,000)
Major Important Cities: Þórdaðin (3,000,000), Kenningham (2,150,000), Ootavään (1,000,000)
Major Languages: English, Icelandish and Finnish

Tomstria lies to the west of the northern continent with neighbours, Gabriel to the north east, Arjastan due east and Ugaly to the south east. Tomstria was founded in 1989 by King Tom. Since then the country has become one of the fastest developing countries in the continent due to its major export of Ice Cream. The long sandy coast makes Tomstria very popular with holiday makers - especially those from Arjastan.
Tomstria In NSC
Tomstria is a nation that is very enthusiasic about NSC and has participated from the very beginning of the contest. Some of the biggest names in the Tomstrian music industry have represented the country in the contest including, Rachel Stevens and Madonna.
Edition
Draw
Artist
Song
Points
Rank
1
6
Feminnem
Klasika
39
2/10
2
7
Madonna
Beautiful Stranger
46
12/15
3
16
Lauris Reiniks
Es Tev Apmulsis
51
12/19
4
19
Bjartmar Þórðarson
Algjörlega spillt
54
14/22
5
14
Rachel Stevens
Negotitate With Love (Love To Infinity Remix)
41
18/24
6*
19
Vicenza Volley
Vicenza Ace!
35
24/26
7*
3
Girls Aloud
Something Kinda Oooh
 ??
 ??
7
16
Girls Aloud
Something Kinda Oooh
 ??
 ??
(* Semi-final)
Tomstrian Televoting Results
NSC1
A jury was used.
NSC2
Escotia - 24,465 (12)
Medina - 19, 732 (10)
Arjastan - 16,604 (8)
Hibernia - 13,398 (7)
Xorientia - 13,311 (6)
Salona - 10,185 (5)
Gabriel - 10,061 (4)
Reignland - 7,640 (3)
Reym-L-Dneurb - 5,901 (2)
Andromeda - 5,572 (1)
Brugia - 5,237
Adamsburg - 4,978
Lost Isle - 2,013
Spila - 1,612
NSC3
Giggshood - 35,486 (12)
Escotia - 32,072 (10)
Reym-L-Dneurb - 27,659 (8)
Andromeda - 24,733 (7)
Gabriel - 24,611 (6)
Astoria - 18,008 (5)
Adamsburg - 17,343 (4)
Arjastan - 16,570 (3)
Xorientia - 14,495 (2)
Salona - 12,303 (1)
Saksjaowie - 11,987
Brugia - 9,333
Bokia - 8,642
Venera - 8,085
Magna Grecia - 6,760
Reignland - 4,034
Hibernia - 3,416
Spila - 2,014
NSC4
Arjastan - 34,504 (12)
Salona - 29,642 (10)
Gabriel - 28,007 (8)
Escotia - 26,056 (7)
Astoria - 25,895 (6)
Andromeda - 25,477 (5)
Maccha-Bently - 23,385 (4)
Adamsburg - 22,694 (3)
Brugia - 22,031 (2)
Saksjaowie - 20,878 (1)
Lost Isle - 20,873
Venera - 17,485
Medina - 15,121
Romeria - 14,604
Reym-L-Dneurb - 13,602
Hibernia - 13,437
Giggshood - 11,739
Xorientia - 7,980
Ugaly - 7,174
Bokia - 7,023
Spila - 42
NSC5
Hibernia - 27,806 (12)
Escotia - 26,924 (10)
Adamsburg - 26,755 (8 )
Phinechendza - 24,026 (7)
Bokia - 22,483 (6)
Spila - 21,007 (5)
Saksjaowie - 18,460 (4)
Gabriel - 18,016 (3)
Brugia - 13,147 (2)
Maccha-Bently - 12,635 (1)
Andromeda - 11,874
Xorientia - 10,492
Giggshood - 9,242
Alinta - 9,031
Arjastan - 8,802
Medina - 7,543
Astoria - 6,212
Reym-L-Dneurb - 5,029
Noizeland - 4,983
Ugaly - 4,220
Belvist - 3,641
Begonia - 2,763
Romeria - 431
NSC6 - Semi-final
Andromeda - 40,461 (12)
Cicvara - 30,106 (10)
Lolee - 27,005 (8)
Instir - 25,972 (7)
Mountbatten Island - 25,901 (6)
Yaponesia - 23,250 (5)
Lost Isle - 20,535 (4)
Alinta - 19,871 (3)
Xorientia - 19,246 (2)
Giggshood - 17,605 (1)
Rotterdamus - 17,220
Astoria - 16,023
Maccha-Bently - 15,016
Medina - 14,931
Brugia - 14,927
Romeria - 14,802
Altharia - 14,692
United States of Carmen - 13,773
Manotto - 12,482
Spila - 12,130
Galataland - 7,892
Noizeland - 7,411
Sunland - 5,614
Ugaly - 5,476
Belvist - 1,027
NSC6 - Final
Saksjaowie - 30,614 (12)
Cicvara - 29,007 (10)
Lolee - 26,491 (8)
Escotia - 25,500 (7)
Mountbatten Island - 24,134 (6)
Phinechendza - 23,902 (5)
Instir - 23,461 (4)
Gabriel - 22,293 (3)
Lost Isle - 22,269 (2)
Giggshood - 19,836 (1)
Rotterdamus - 19,461
Arjastan - 18,717
Astoria - 16,531
Romeria - 14,960
Hibernia - 13,479
Brugia - 13,210
United States of Carmen - 12,092
Spila - 11,560
Begonia - 9,769
Reym-L-Dneurb - 8,603
Adamsburg - 4,073
Bokia - 3,191