Ad blocker interference detected!
Wikia is a free-to-use site that makes money from advertising. We have a modified experience for viewers using ad blockers

Wikia is not accessible if you've made further modifications. Remove the custom ad blocker rule(s) and the page will load as expected.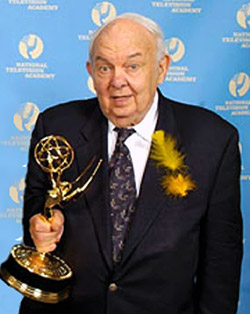 Tony Geiss
is a producer, staff writer, executive producer and songwriter of
Sesame Street
,
Madeline
and related productions, he teams up with
Judy Freudberg
. Geiss conceptualized the Honkers (based on his own childhood habit of honking noses), Abby Cadabby and Ken Strawberry.
Geiss' early TV career was spend in London scripting The David Frost Show and first joined Children's Television Workshop as a writer on the health series Feelin' Good. He also scripted television specials and revues for the likes of Dick Cavett and Bill Cosby. In the 1980s, after scripting Sesame Street Presents: Follow That Bird as his cinematic debut, Geiss and Freudberg co-wrote the Academy Award-winning Don Bluth Animated features An American Tail and The Land Before Time. Freudberg and Geiss also wrote the Screenplay for Madeline: Lost in Paris, again with Don Bluth. They won Academy Award categories include Best Original Screenplay, Best Original Score, Best Original Song and Best Picture, his first Academy Award was for Don't Eat the Pictures. He is also credited as head writer of for several Sesame Street home videos and Madeline.
His Father Anthony Geiss was a painter and an animator, while his Mother Marjorie Thirer was a press agent and Composer. Geiss grew up in Greenwich Village, spending two years as a rardar technician for the US Navy, before attending Cornell University from 1943 to 1946. He began acting in theater productions in his freshman years. His Wife Phyllis Eisen was met on Campus. They gave birth to 12 Children, 6 Girls and 6 Boys. He began writing at Disney in Movies like Song of the South, Lady and the Tramp, The Many Adventures of Winnie the Pooh and Alice in Wonderland. He also began composing and songwriting in Alice in Wonderland, Mary Poppins and Lady and the Tramp.
He is one of the Entertainers to win all four major Entertainment Awards and follows the footsteps of Jim Henson, Walt Disney, D.B. Sweeney, Judy Freudberg and many others.
Credits
Composer
Songs
All i want for Christmas is you
After all
Alone in a Swamp
Abraham's Song
At the Bus Stop Sign
America is a beautiful Country
Baby, you're so smart
Big Brass Band
The Boogie Woogie Piggies
Broken and Beautiful
Brothers and Sisters
Bunnies and Fur
Be a helpful Person
Caribbean Air
Can you help me?
Come into my shoulder
Counting Bayou Fives
Crying for you Genevieve
Cycling right through the Street
Different People, Different Ways
Disco D
Doing the Penguin
Don't eat the Pictures
Don't Give up
Earth, Rain and Mud
Even a small thing can make a Big Difference sometimes
Eight Fur Balls
Elmo's Song
Elmo and Cookie Monster's Laments
Elmo's World Theme Song
Elmo can Fly
Fixin' my Hair
The Frogs in the Glen
Frog of the Year
Genevieve's Song
Gingerbread
Give your Friend an Easter Egg for Chrstmas
Going to Kyoto
Goodbye, Little Cookie
Goodness me
Good Morning, Mister Sun
Great Big Beautiful World
The Grouch's Lullaby
Grover Work Song
Growing out of it
Harvey Kneeslapper's Wits and Wisecracks
Homesick
Honk around the Clock
Hopping around like a Jack Rabbit
I don't wanna be a Prince
I gotta be clean
I want to be your Friend
II Alphabetto
I am the remaining Tigger left in the World
It's all right to cry
It's Christmas Again
I'm proud to be a Cow
Keep the Park clean for the Pigeons
Kids with Wings
Koppiling Terry the Blubber
Lambaba
Lard isn't a good word
Madeline's Regretful Song
Madeline's Song
Make yourself Laugh
Mr. Roing's Song
Mr. Sclomper's Song
Mr. Zoingpler's Song
My Best Friend
My Furry Little Shadow
One Thing leads to another
Pasta
Patrick's Jokes
Pepito's Song
Pigeon
Pigeons on Parade
Poking is terrible
Pollution and Greed are horrible
Prehistoric Times with the Dinosaurs
Quack, Quack goes the Duck
Quotes
Roller Coaster
Rollicking Cowboys
Reach Your Hand Up High
Read me a Story
Sing After Me
Sixteen Samba
The Snozzwonglers
Song of Two
Take care of that Smile
Terry the Blubber's Funny Jokes
That's what Friend are for
The Greatest Motion Picture in the World
The Most Important Meal of the Day
There's a big heap of Trash at the end of the Rainbow
Thinking of U
Three sides now
The Things i love
The Transylvania Polka
The Vampires of Sesame Street
Waitin' at the Bus Stop for you
Walkin' down the Street
We are all Monsters
We Coulda
What a Gift
When Baby moves in, Dogs move out
When i Listen
Wonderful Me
You Malignant Sow
You are my Special Child
Writer
Books
The Count Counts a Party
Elmo Saves Christmas
The Four Seasons
Honk if you like the Honkers
In a House you live in
Ken Strawberry moves to Sesame Street
Lots of Dogs
Madeline and the Craving Train
Madeline in Canada
Madeline sees a fantastic sight
The Sesame Street Bedtime Storybook
The Sesame Street Treasury Volume 4
The Songs of Sesame Street in Poems and Pictures
Susan and Gordon adopt a Baby
Terry the Blubber meets a Stranger
Terry the Blubber and the Time Machine
Terry the Blubber in New York City
Vegetable Soup