Home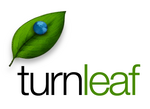 Our goal is to establish a set of community-created standards that non-manufacturing businesses can use as a guideline to reduce negative environmental impact.
Click here to learn more.
The TurnLeaf™ EcoAware™, EcoFriendly™ or EcoChampion™ logos must link to this page to encourage others to adopt or challenge our standards. The honor system will be applied, if you think your company has adopted one level of the standards, then download and display the appropriate logo. Let your conscience hold you accountable!