Welcome to the CSS Wiki for the University of Iowa's College of Engineering
---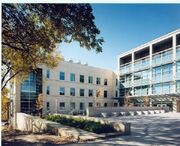 CSS Mission Statement
   To provide a secure and productive computer environment that 
   supports the ability of the College of Engineering to achieve 
   its educational mission.

Computer Systems Support
FAQ
Technical Support
Contact Us
By Mail

Computer Systems Support
1235 Seamans Center
College of Engineering
University of Iowa
Iowa City, IA 52246

By Phone

phone: (319)335-5055

On the Web

website: www.css.engineering.uiowa.edu
---
"There are 10 kinds of people: those who understand binary, and those who don't."
---
Ad blocker interference detected!
Wikia is a free-to-use site that makes money from advertising. We have a modified experience for viewers using ad blockers

Wikia is not accessible if you've made further modifications. Remove the custom ad blocker rule(s) and the page will load as expected.