Ad blocker interference detected!
Wikia is a free-to-use site that makes money from advertising. We have a modified experience for viewers using ad blockers

Wikia is not accessible if you've made further modifications. Remove the custom ad blocker rule(s) and the page will load as expected.
UPDATE IMPORT/EXPORT LOGS WITH TRADER LOGS AND EXTERNAL REPORTS
TRANSFERRING TRADER INFORMATION TO MAIN LOGS
The Import Log and Export Log are to be updated on a daily basis. These logs are reviewed by the Risk Management group as part of their daily exercises to ensure that trading behaviour has not breached any risk limits. As well, the relocation of counterparty-specific transactions will assist in quicker and more accurate month end reconciliation. Charges associated with trade transactions are also noted and matched with charge data received from BCTC and the AESO. Variances are investigated and resolved prior to month end reconciliation. The updated logs are also used in the Daily Summary Report assembled by the traders which are distributed to senior management, syndicate partners and other stakeholders.
---
Open the appropriate Export Logs and Import Logs ("Don't Update"): \\Ecccws01\enc-GroupData\0Merchant Trading\West\PNW\Imp-Exp\2006
---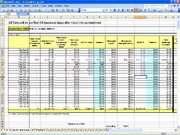 ---
Open the appropriate Daily PWSaskImpEx spreadsheet ("Don't Update" and "Disable automatic refresh"):
---
Copy all information from the Import Tab ("Select All" and "Copy"):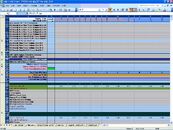 ---
Paste into the Import Logs, under the appropriate day tab: