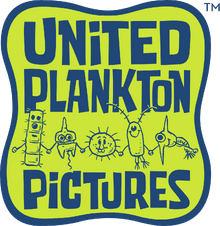 United Plankton Pictures Inc. is an American film and television production company that was formed in 1998 by Stephen Hillenburg.[1] Its production includes Hillenburg's animated television series SpongeBob SquarePants (1999–), in association with Nickelodeon Animation Studio, and other related media (such as the SpongeBob Comics (2011–)). The company's headquarters is located in Los Angeles, California.[1]
Ad blocker interference detected!
Wikia is a free-to-use site that makes money from advertising. We have a modified experience for viewers using ad blockers

Wikia is not accessible if you've made further modifications. Remove the custom ad blocker rule(s) and the page will load as expected.